Andrea Carlise, Executive Director
Andrea Carlise leads IANGEL with a long history of passionate advocacy for gender equity, diversity, and inclusion. She is a past president of both the National Conference of Women's Bar Associations (NCWBA) and California Women Lawyers. She served on the No Glass Ceiling Monitoring Task Force of the Bar Association of San Francisco, and as the NCWBA's Liaison to the American Bar Association's Commission on Women in the Profession, where she co-chaired the Commission's sexual harassment committee.  
Prior to joining IANGEL, Andrea worked as a litigation attorney for 28 years, specializing in labor and employment law. She served as an Assistant County Counsel for the County of Alameda, leading its Advocacy Division and serving as General Counsel to the County's Human Resource Services Department, and its Diversity Programs Office.  Before working for the County, Andrea was the managing partner of Patton Wolan Carlise, LLP, a litigation boutique in Oakland, California. She also serves on and is a past president of the Board of Directors of her local Girls Inc., an organization that empowers girls to be strong, smart and bold through educational and community programming.
Anya de Marie,
External Affairs Strategist
Anya has worked locally, nationally and internationally since 1999 in organizations, schools and collaboratives addressing gender-based violence, cultural change and healing from an internationalist perspective. In addition to serving as IANGEL's External Affairs Strategist, Anya also serves as a technical trainer with M.I.S.S.S.E.Y. (Motivating, Empowering, Supporting and Serving Sexually Exploited Youth), where she previously served as Director of Operations. She leads trainings on csec (commercial sexual exploitation of children) to City of Oakland staff including Oakland Police and Fire Departments via a collaboration with Alameda County DA's office and WestCoast. Anya also serves as project manager at Courage to Resist, organizing support campaigns for conscientious objectors and whistleblowers, such as Chelsea Manning. In 2017 Anya co-founded the Commonality Institute helping people to reach across cultural and gendered differences. She also produces and dances in Oakland Flamenco Sessions, a concert series that promotes community, access and artistry.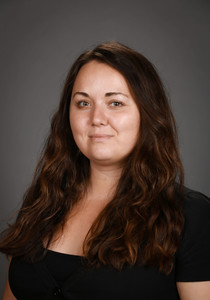 Haley de Genova,
Legal Extern
After graduating from UC Berkeley with Honors in Ethnic Studies and Human Rights, Haley de Genova was a legal assistant for four years before starting law school at UC Davis, King Hall School of Law. She has a background in public interest, and government work, and is interested in reproductive justice, environmental law, and international and human rights law. Haley has served as Editor of the Immigration and Nationality Law Review and was the founder of ISEED (Initiating Student Equity, Education and Diversity).
Johanna

 Kanes,
UC Hastings Bridge Fellow 
 Johanna works on a wide range of projects as a 2019 Bridge Fellow for IANGEL. Previously, Johanna volunteered with IANGEL to create a social media strategy. She graduated from UC Hastings College of the Law in 2018. At UC Hastings, she was a Legal Writing and Research Teaching Assistant, an editor for the Hastings Business Law Journal. While at UC Hastings, she was a law clerk for a boutique litigation firm in San Francisco. She received her LL.M. in European Law with high honors from Université Paris II Panthéon-Assas in Paris, France in 2018. She graduated from the University of California, Davis, in 2014 with high honors in International Relations.