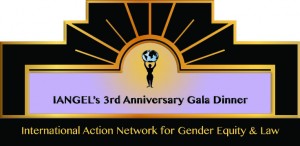 You're invited to 
Acts of Courage, Seeds of Hope
honoring 
Karima Bennoune
April 12, 2016
6:00 pm – Reception and Silent Auction
7:15 pm – Dinner, presentation of 2016 Rights and Leadership Award, and keynote address by Professor Bennoune
The City Club of San Francisco at 155 Sansome Street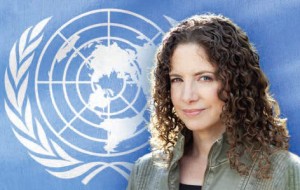 This year's honoree, Ms. Karima Bennoune, currently serves as the United Nations Special Rapporteur in the field of Cultural Rights, and is a professor of international law at UC Davis School of Law. She is the author of the groundbreaking book, Your Fatwa Does Not Apply Here: Untold Stories from the Fight Against Muslim Fundamentalism. This book provides insightful and gripping reporting on the courageous men and women of Muslim heritage around the world who are fighting fundamentalism and terror, and won the Dayton Literary Peace Prize for non-fiction in 2014.
Ms. Bennoune's first TED talk based on the book—"When People of Muslim Heritage Confront Fundamentalism"—has garnered over 1.35 million views. We hope you will join us in honoring this amazing woman, and hearing her keynote address.
Update 04/06/2016 :  Registration for this event is now closed. 
There are a limited number of tickets still available. If you wish to purchase tickets, please contact us by email directly.  
info [at] iangel.org
Please be sure you're on our mailing list to receive information about future events!