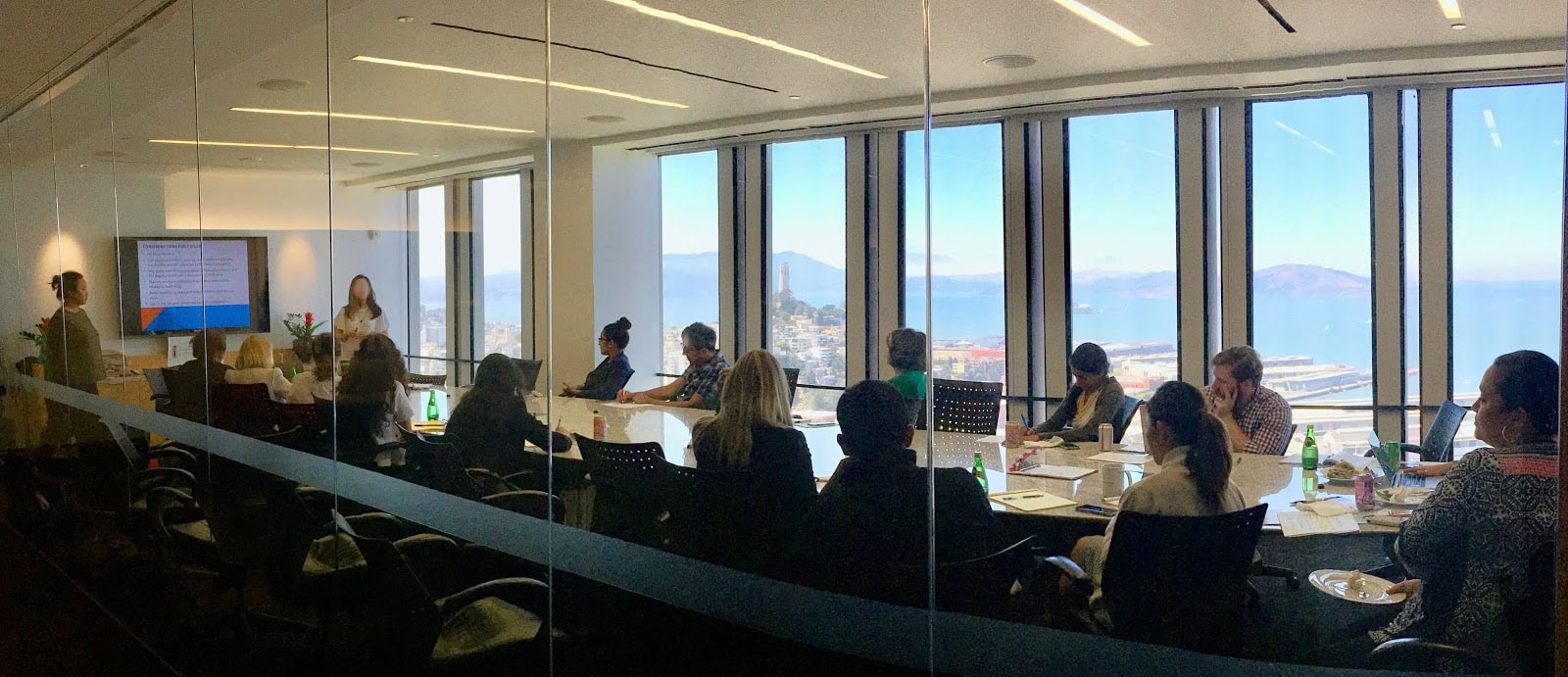 by Kate McCaffrey, Program Specialist Intern
IANGEL
The trafficking of persons is one of the most pervasive human rights challenges of the modern era, despite legislature and initiatives enacted to dismantle its operational network and practices by both local government and supranational organizations – such as the United States Homeland Security and the United Nations Office of Drugs and Crime. The United States is a continuing epicenter for the global trafficking of persons, with San Francisco ranking as one of the top 13 cities in the U.S. for human trafficking.

In collaboration with local anti-trafficking efforts, on July 24th, IANGEL organized our first attorney training with Asian Women's Shelter and API Legal Outreach. The training drew together attorneys, law firms, and community organizations of the Bay Area to review legal remedies to support survivors of trafficking, with this training focusing specifically on T Visas.
In October 2000, Congress established T-nonimmigrant status – or "T Visa" – as part of the Victims of Trafficking and Violence Protection Act. The T Visa provides immigration relief to survivors of trafficking and their family members. With the T Visa, a survivor can gain legal status to temporarily remain and work in the United States and provide a pathway to a Green Card in return for cooperation with law enforcement. Although this legal pathway is available, it is not necessarily well known or easily accessible by survivors of trafficking. Individuals who have been trafficked may face cultural or language barriers and must overcome powerful psychological and logistical obstacles to take initiative in their own advocacy. While pursuing legal action and working to ensure their own safety, survivors may possess a fear of repercussions from traffickers, distrust of government authorities, and shock associated with trauma.
Therefore, IANGEL recognizes the need for a trauma-informed and survivor-centered approach in our pro bono efforts, and we paired the legal training on T Visas with an anti-bias module covering the nuances in client-attorney relationships in trafficking cases. Attorneys must be sensitive to the needs of the survivor and combat internal biases in order to maximize the chance of successfully navigating the T-Visa application process. By engaging in this type of pro bono work, attorneys from across the legal field are able to make substantial contributions to anti-trafficking efforts in the Bay Area and around the world.
IANGEL Volunteer Lawyers trained on immigration law