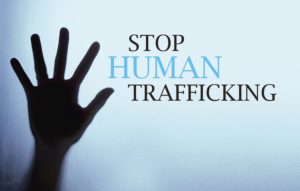 2019 brought many new bills to the California Legislature that intend to support victims and survivors of human trafficking in the state. Starting off the year, the California Senate passed SR 11 to declare January 2019 as Human Trafficking Awareness Month. Since then, bills have been introduced to establish a task force to collect and organize data on trafficking in California (SB 35), to amend sections of the penal code involving human trafficking to include gender-neutral language (AB 621), and to ensure that foster care providers are educated on sex and labor trafficking (AB 865).  In particular, IANGEL is actively supporting AB 629, SB 630, and AB 1735; these bills will address the financial, safety and legal needs of victims and survivors. 
AB 629 would compensate victims of human trafficking through the California Victims Compensation Fund for income lost when an individual is forced to provide labor without pay. This would help victims financially rebuild their lives and provide an economic safety net on the road to recovery. AB 629 passed the Public Safety Committee and was sent to the Appropriations Committee on June 25, 2019. As a member of the California Collaborative Against Human Trafficking, IANGEL participated in a letter-writing campaign organized by the Coalition to Abolish Slavery & Trafficking. IANGEL wrote Senator Nancy Skinner, Chair of the Public Safety Committee, in support of AB 629. 
SB 630 updates the current enforcement framework for the California Hotline Posting Requirement. The law requires specified businesses (like airports, bus stations, and truck stops) to post a notice that contains information regarding human trafficking, including the hotline number for support services that victims can call or text. SB 630 strengthens the law by specifying that local governing bodies may adopt and enforce local ordinances to prevent human trafficking and slavery. This gives clarity to local law enforcement seeking to enforce the legislation and empowers counties to tailor their response to human trafficking to address area-specific needs. SB 630 passed the Assembly and Senate and was enrolled June 19, 2019. IANGEL recently wrote Governor Newsom requesting his signature on SB 630 to enact this important provision into law. Governor Newsom signed SB 630 into law on July 1, 2019! 
AB 1735  seeks to update the human trafficking victim-caseworker privilege by clarifying the law and specifically defining the terms "human trafficking victim service organization" and "human trafficking caseworker." This important legislation will help the courts better protect survivors of trafficking and the caseworkers that serve them by ensuring their conversations in the course of providing victim services are confidential. AB 1735 passed the Committee on Public Safety and was referred to the Committee on Judiciary on June 18, 2019.
IANGEL will continue to support California legislation that protects victims and survivors of human trafficking. IANGEL also seeks to support survivors through trauma-informed training for pro bono attorneys to provide direct services to meet the legal needs of survivors. You can learn more about our work here  and here . 
Written by Johanna Kanes, IANGEL Bridge Fellow
Supporting Survivors of Trafficking: IANGEL Supports CA Legislation to Protect Survivors