By Johanna Kanes, IANGEL Bridge Fellow
IANGEL legal fellow, Johanna Kanes, recently attended the San Francisco Collaborative Against Human Trafficking's 2019 Annual Conference, Surviving the Systems: Anti-Human Trafficking Symposium. The informative and illuminating conference brought together survivors, experts, service providers, politicians and civil servants to discuss the issue of human trafficking. The conference provided opportunities for members of the collaborative, like IANGEL, and others to dialogue and brainstorm on a community level.
The first plenary session focused on human trafficking as an international issue. Michael Hartman, San Francisco Assistant District Attorney and former UN International Prosecutor, spoke about the failures of the United Nations to adequately combat human trafficking during and after the conflict in Bosnia and Kosovo. He provided an outline of international legal instruments to combat human trafficking and described the successes and failures of the UN Convention Against Transnational Organized Crime in addressing human trafficking, widely believed to be the third most prevalent crime in the world.
While the number of international trafficking groups is going up, the age of the victims of trafficking is going down. Journalist and anti-human trafficking champion Ruchira Gupta discussed the role of dignity in achieving the Sustainable Development Goals. She addressed the shift to dignity-centered policies in the transition from the Millennium Development Goals to the Sustainable Development Goals. In anti-human trafficking policies, the dignity framework shifts blame from the victim to the perpetrator.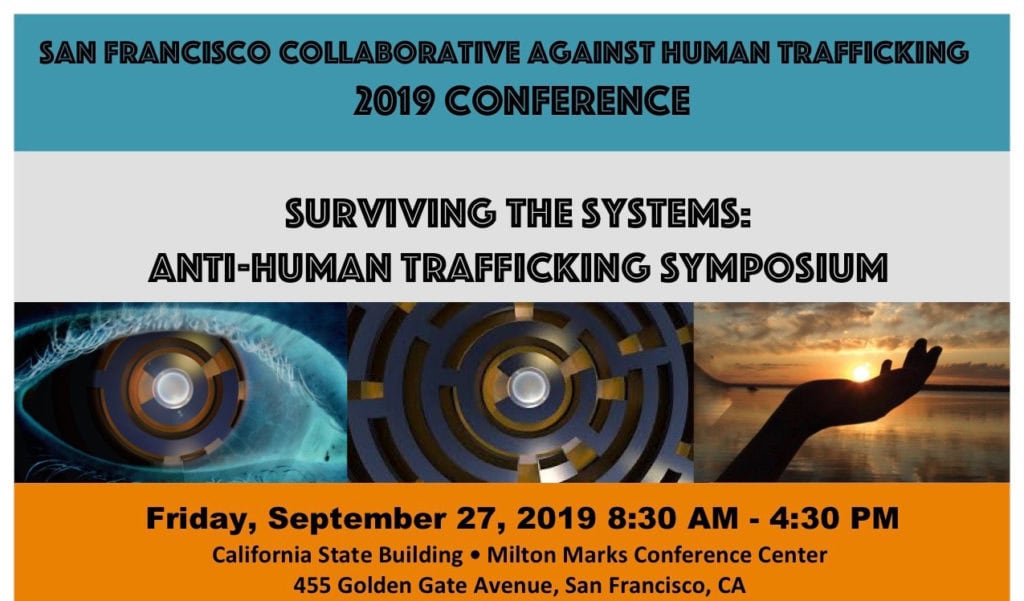 The second plenary session focused on effective strategies in criminal prosecution, highlighting the need for more transitional courts to serve victims more holistically. The success of the San Francisco Girls Court in serving girls at risk of exploitation and trafficking was touted as a potential model for other transitional courts to meet the needs of survivors.
A breakout session discussed how human trafficking presents a public safety issue for vulnerable youth. Sarai Smith-Mazariegos, Founder and Executive Director of S.H.A.D.E., noted that there is not enough direct youth education on trafficking and that peer advocacy is vital to raising awareness. Another key takeaway was that community based, survivor-led initiatives are the most successful in reaching and protecting vulnerable youth.
Before the afternoon plenary sessions, California State Assemblymember David Chu and Nicole Linder with the Mayor's Office of San Francisco greeted participants. Ms. Linder noted that in San Francisco, there were 600 cases of trafficking in 2018; of those cases 71% involved trafficked women, and 70% involved victims under the age of 25. Julia Flynn Siler then addressed the history of trafficked women and girls in San Francisco and early anti-trafficking activists. This subject is covered in her new book The White Devil's Daughter: The Women Who Fought Slavery in San Francisco's Chinatown.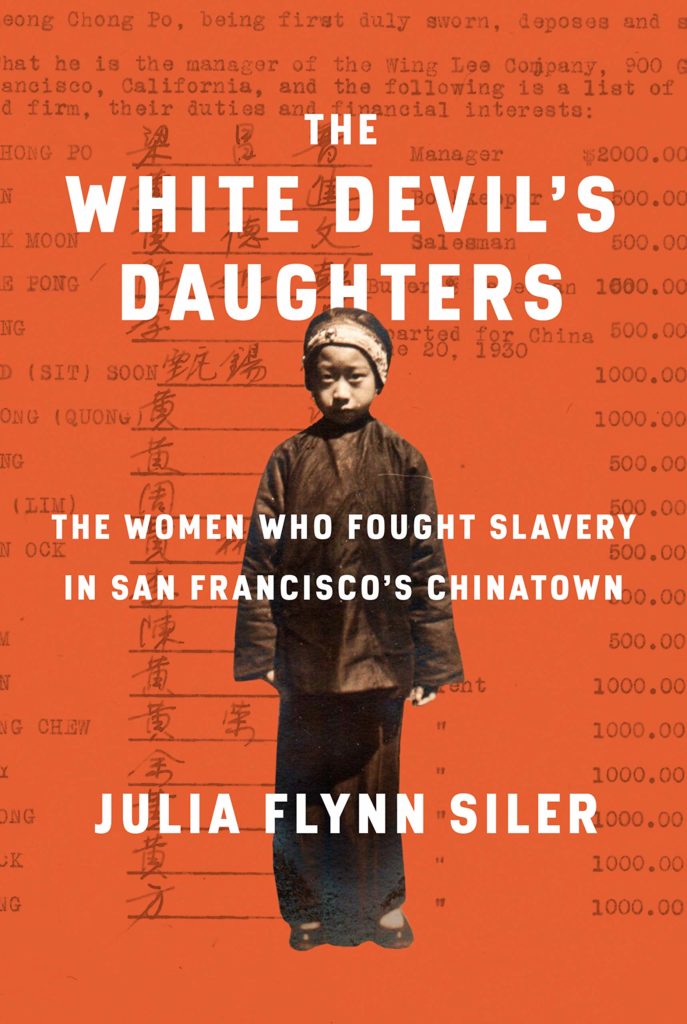 Plenary session three focused on San Francisco protocols and services for child survivors of trafficking. 65% of foster youth in San Francisco are placed in foster homes outside of San Francisco county, away from networks of friends, family, teachers and community members. This often has a negative impact on the mental health of child survivors.
An afternoon breakout session covered the vulnerabilities and challenges in providing gender-based services. Key takeaways from this session included the importance of appropriate training for those who work with victims, making sure services are non-exclusionary and the need to "meet [victims] where they are."
The last plenary addressed the role of data science, and particularly AI, in preventing and rescuing survivors of human trafficking. Lisa Thee (VP of Strategic Partnerships at Bark) noted that "handing a kid a smartphone and walking away is like dropping off your kid in the most dangerous part of the city." This panel stressed the importance of education and prevention in protecting vulnerable youth online, with social media now being seen as an enabling tool for traffickers. Along with privacy concerns and using technology to solve analytical problems in uncovering and preventing trafficking, the panel also noted that using data could eventually eliminate the need to have victims testify in trafficking prosecutions because evidence of the crime is increasingly found in digital footprints.
IANGEL thanks the San Francisco Collaborative Against Human Trafficking for such a thoughtful and insightful conference. The knowledge gained at the conference will inform our continuing work against human trafficking. To learn how you can support victims, attend our attorney training on October 30th.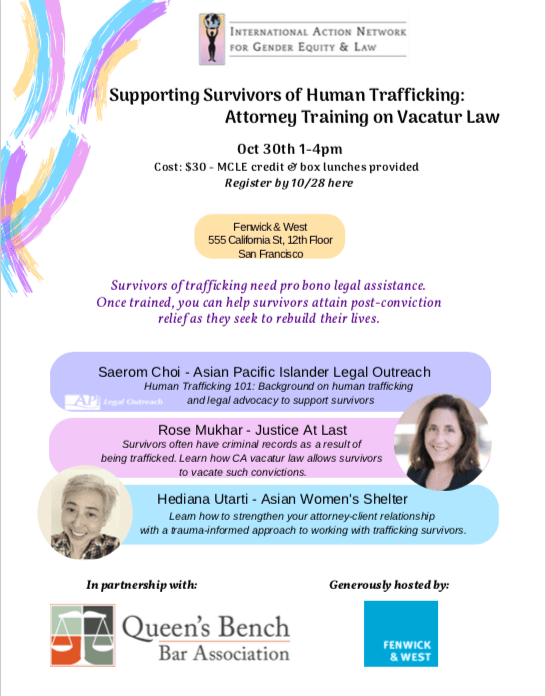 IANGEL attends Anti-Human Trafficking Symposium